Bottna Inn was originally a flour and saw mill. It is an old industrial building that got new life as youth hostel with 60 beds in the 1970s. My son and I bought it in November 2017 and are slowly transforming it to a small budget hotel with all modern conveniences. All rooms have private bathrooms. New comfortable beds, not a bunkbed in sight.
We now have 9 brand new bedrooms with modern bathrooms. The rooms are modest and functional 5 are on the ground floor, 4 rooms up one flight of stairs.. All rooms have private shower and toilet.
Phase two is completed and phase three will be completed next winter. All of this takes time and we are looking forward to seeing this old building slowly changing.
Our aim is to create a friendly hotel for visitors to this incredibly beautiful part of Sweden. Our terrace with views over the Bottna Fjord is a place to recover and relax after exploring all the sites that are within easy reach.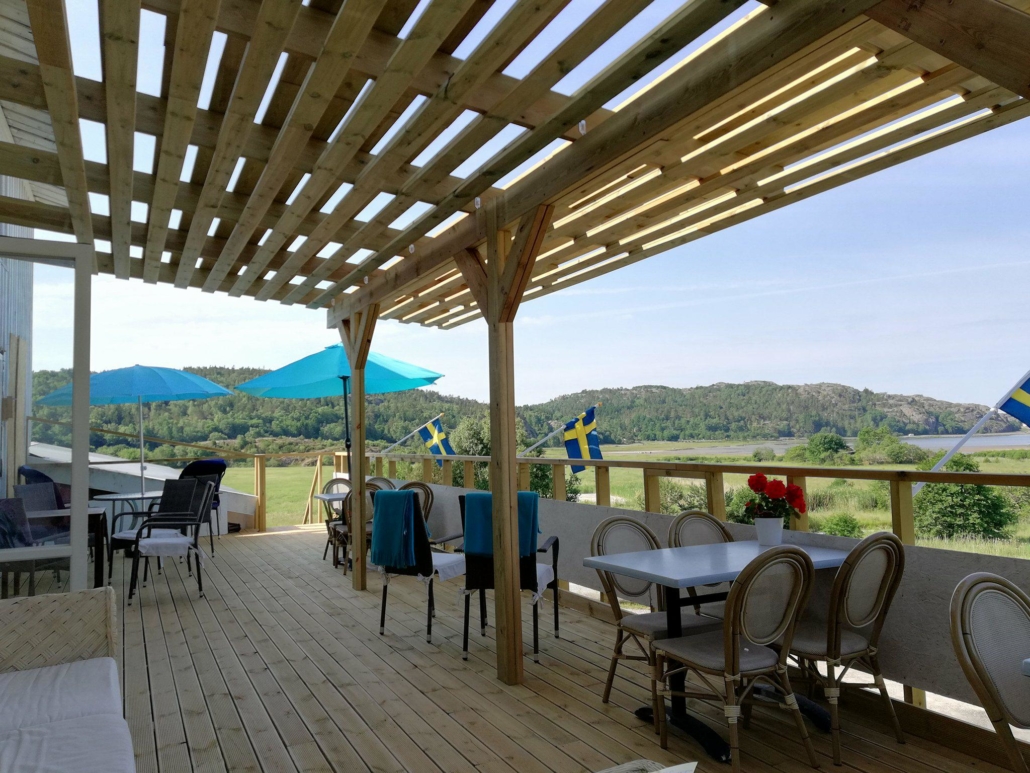 As I have worked at the Tourist Information in Fjällbacka for 4 years as well as being an authorised Bohuslän guide, I am able to tell you about all the best places to visit and eat. How far away Smögen is? Only 20 minutes by car or bus. We have maps of the local area. Most of the maps are free but we have some more detailed ones for you to purchase as well. My information and help are always included in your room price!
Åsa and Björn Cunniff