See more on our Facebook page Bottna Inn
23rd of May 2021
Regn today but warm. I am baking my sourdough bread that has been the bread most liked by my guests. It takes 3 days but most of it is proofing so nothing difficult. The result is good!
We have also started working with Bergs Gård, a local farm that has over 100 outdoor reared pigs. Percy cold smokes his own bacon! It takes 8-10 days and is wonderful. I will serve his smoked ham on the breakfast buffet this summer. You are in for a treat.
We have also started a loppis in the carpark, loppis is a flea market. We all have things we don't need but that can be useful for somebody else. Bypassers drop of stuff they don't need and I sell it on. 3 books for 10 kr, bargain. Plus, lots of other "treasures".
10th of May 2021
Finally some warm weather after a very cold spring. We have lots of bookings for this weekend, I think everybody is waiting to get out of the house and meet people outdoors. We are ready to meet you and serve you some of the best seafood in the world.
February 2021
A new year is here and it is wonderful, -10 and sunshine. Walking is being taken to a new level, now on the ice. Large parts of the sea and many inland lakes are frozen.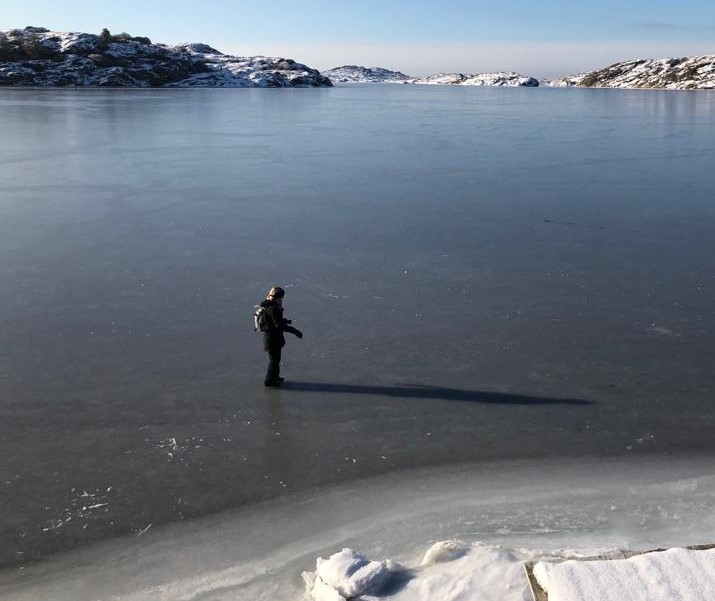 28th of December 2020
A new year is coming in a couple of days. I think we all are pleased to se the back of 2020 for many reasons. When I reflect, it has not all been bad. I have seen wonderful side of humanity, both on the news and in my local area. We have had to adapt, and we have done that.
Everything is cleaner than ever; nobody I know have had a cold! Is that because everybody now wash their hands so frequently and use hand sanitisers?
The Christmas celebration had to adapt as well, we had a barbeque outside with the neighbours. The food tasted delicious and the atmosphere was great. This was something I would never have done without Covid-19!
The big news is without doubt the VACCIN. As soon as it is available we will take it . I also hope that it will mean we can welcome visitors from outside of Sweden this summer. This area has so much to offer visitors, wonderful nature walks, crystal clear water, the freshest seafood in the world, quant fishing villages, Art, World Heritage sites and much more.
Book a stay at Bottna Inn and I will tell you where to find all these wonderful sites.
A warm welcome to you in 2021
Åsa Cunniff
1st of August 2020
A very different year it is. Covid-19 has changed our lives and business. We are missing our international visitors! Keep safe and look after yourself. One day soon, we hope to welcome your back to Bottna Inn. We have finished most of the renovations and are keen to show it to you. Our family rooms have been very popular and the house has been filled with the voices of young children.
Autumn is the time for active grown-ups and life connoisseurs. The seafood is at its best in September. Oysters, langostine, prawns and mussels . And the black gold of the sea, lobster is available from the 21st of September. We arrange seafood dinners for 4 persons or more on request.
Cycling or kayak is perhaps the best way to experiencing the coastline. There are several companies that rent kayaks. Nobody that rents bicycles! I have several old bikes that guests can borrow .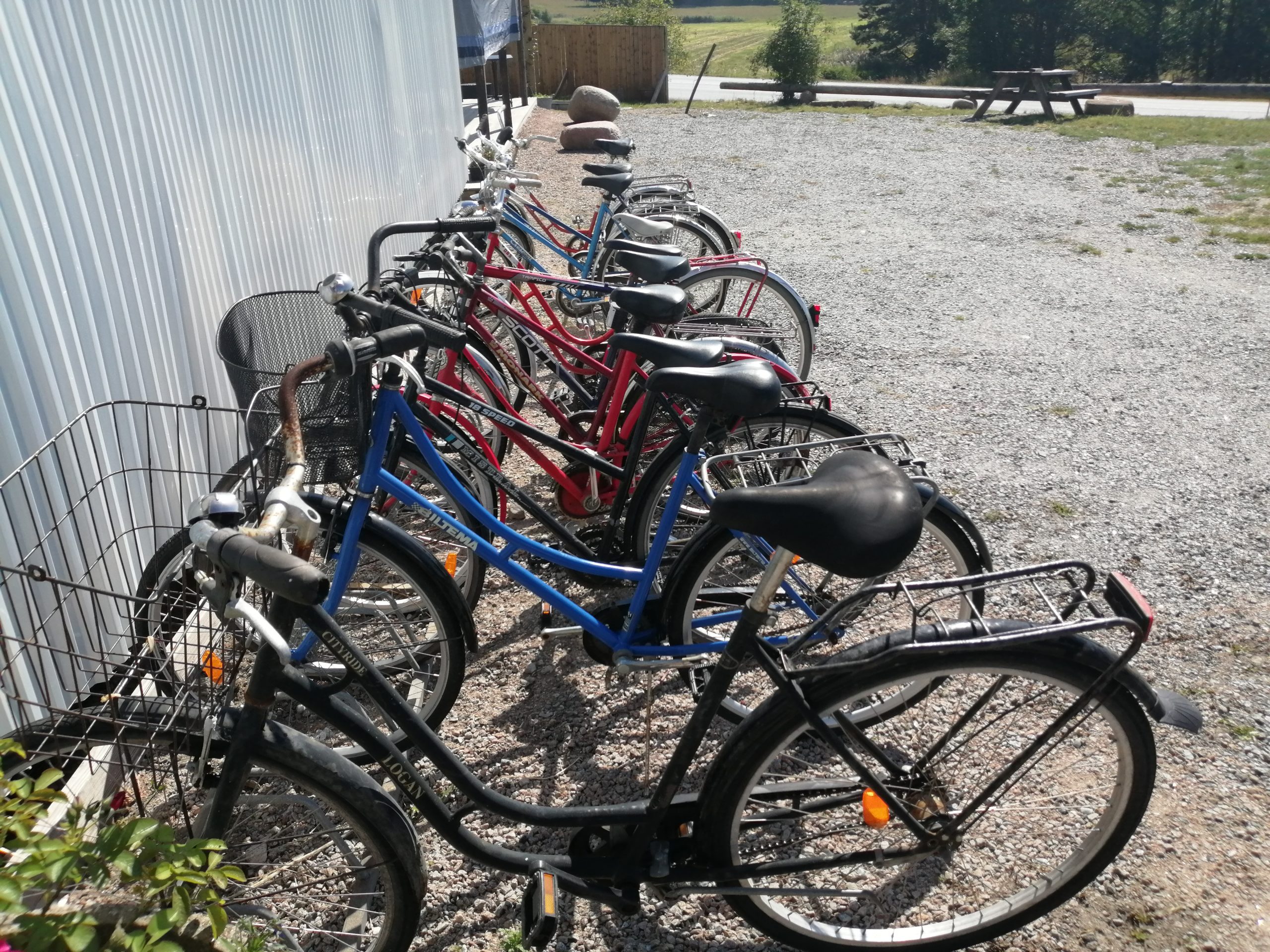 Bottna Inn was originally a flour and saw mill. It is an old industrial building that got new life as youth hostel with 60 beds in the 1970s. My son and I bought it in November 2017 and are slowly transforming it to a small budget hotel with all modern conveniences. All rooms have private bathrooms. New comfortable beds, not a bunk bed in sight.
We now have 9 brand new bedrooms with modern bathrooms. The rooms are modest and functional 5 are on the ground floor, 4 rooms up one flight of stairs. All rooms have private shower and toilet.
Phase two is completed and phase three will be completed next winter. All of this takes time and we are looking forward to seeing this old building slowly changing.
Our aim is to create a friendly hotel for visitors to this incredibly beautiful part of Sweden. Our terrace with views over the Bottna Fjord is a place to recover and relax after exploring all the sites that are within easy reach.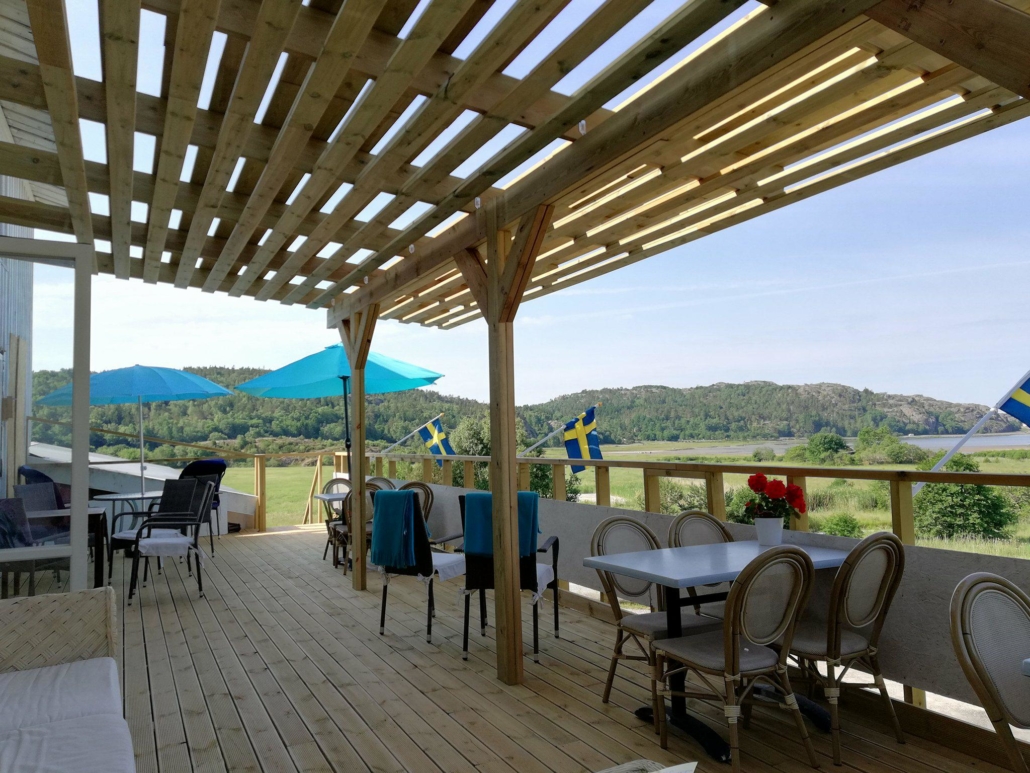 As I have worked at the Tourist Information in Fjällbacka for 4 years as well as being an authorised Bohuslän guide, I am able to tell you about all the best places to visit and eat. How far away is Smögen ? Only 20 minutes by car or bus. We have maps of the local area. Most of the maps are free but we have some more detailed ones for you to purchase as well. My information and help is always included in your room price!
Åsa and Björn Cunniff