Bottna Inn is located with a stunning view over the sea and fjord. But behind is equal stunning scenery amongst the rocks and forests. 
We can show you several lovely walks varying in lengths. They are all of medium difficulty and not suitable for prams or wheelchairs.
The trails all pass through fantastic nature and they all go high up to give you a stunning view of the landscape and sea.
The red and white route starts at Bottna Sockenstuga and is 3,5 km long with a good incline. Your first point of interest is a "Dommarring" . "Judges circle" . It is a circle of stones probably dating to the Bronze age, 1800-500 BC. It is commonly believed it was used as a village court where disputes were settled. The experts tell us, it is a burial site.
At one of the highest points is a bench, perfect for a break and a picnic.
Onwards toward the "Ramberg church", the church that was never built, the waring villages demolished it every night and moved the stones. The path continues on the old road between Bottna and Bovallstrand to return you to your starting point.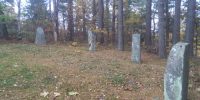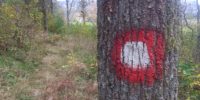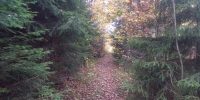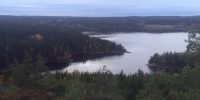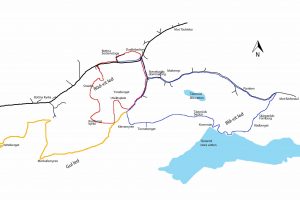 Why not walk from Bottna Inn to a bed at Tossene Youth Hostel?
There is lots of lovely walks around and it is possible to walk from us all the way to Tossene. The walk is about 10 km and you can use Soteleden in parts see https://www.vastsverige.com/en/sotenas/artiklar/artiklar-se–gora/fakta-soteleden-eng/
Another wonderful walk not far from Bottna inn is Anneröds beech forest https://www.vastsverige.com/sotenas/produkter/annerods-bokskog/ A magic place with high beech trees and only moss on the ground.